Order hardcover (now on sale for €10)
Helena Petrovna Blavatsky (1831-1891) in the latter part of the 19th century brought to the world a renewal of the Ancient Wisdom presented through a "synthesis of philosophy, religion and science." In 1888 her masterpiece, The Secret Doctrine, was published where she outlines with clarity and insight – guided by its source, the ancient Stanzas of Dzyan – the origin and development of the universe and humanity.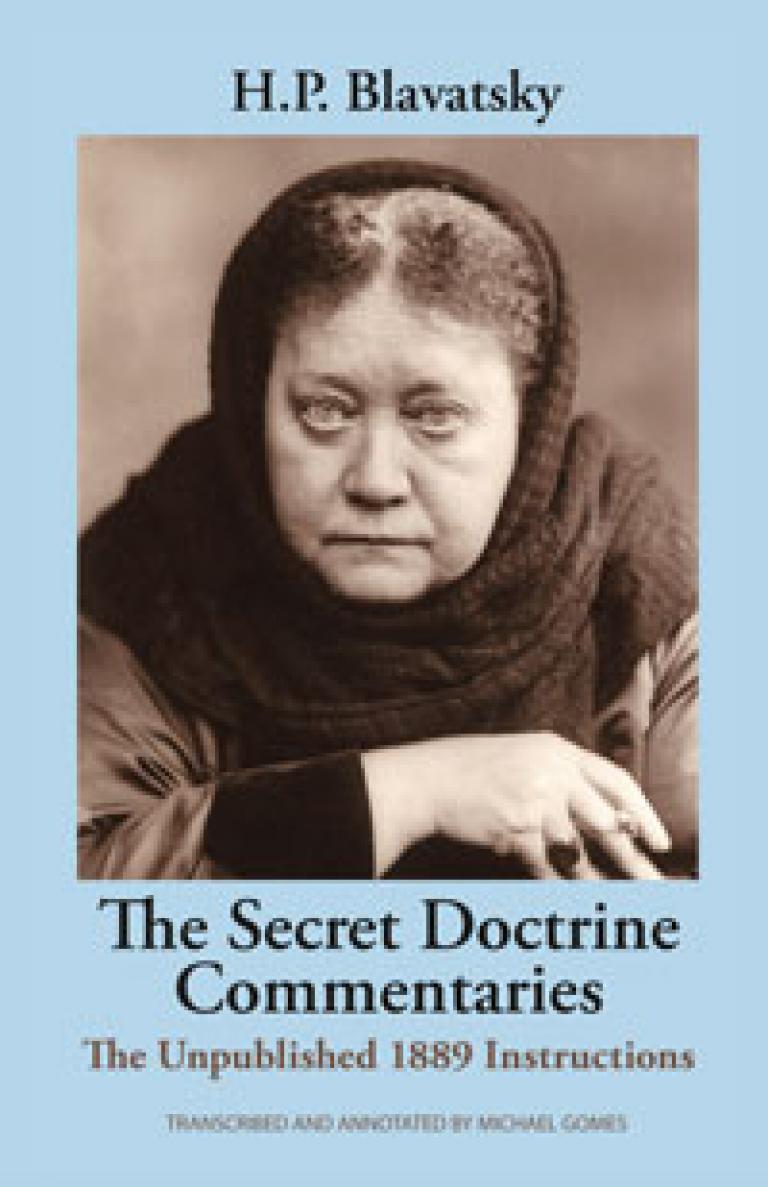 Immediately after The Secret Doctrine was published, Blavatsky assembled a small group of students, at the Blavatsky Lodge in London, for more in depth inquiry and study of the ideas in the book.
The Secret Doctrine Commentaries contains the never before published transcription of the shorthand notes of these Blavatsky Lodge meetings. Here is Blavatsky in dialogue with her students: Provocative, insightful, spontaneous, and inspiring of the deeper meaning. It offers a unique opportunity to read Blavatsky's direct, prescient answers to questions on Cosmogenesis, Fohat, the infinitude of the Atom, the nature of Consciousness etc., giving the reader the impression of participating in these Blavatsky Lodge meetings themselves.
The well known theosophical historian and researcher Michael Gomes has conscientiously transcribed and annotated the handwritten transcription of this text, which had been forgotten for many years. Only an abridged version of the initial meetings had been published. Here for the first time is Blavatsky's direct teaching on The Secret Doctrine with her students, imbued with her humor, insight, and wisdom. The hitherto unpublished instructions in this book hold invaluable insight into Blavatsky's method and wisdom and carries us to deeper discoveries within of the mystery of her "Secret Doctrine".
Amongst Michael Gomes' publications are numerous books, articles and papers on the history of the Theosophical Movement, and two abridgements of Blavatsky's Isis Unveiled and The Secret Doctrine. He is also the author of Theosophy in the Nineteenth Century: An Annotated Bibliography, The Dawning of the Theosophical Movement and HPB Teaches, a one volume anthology of her articles published for her death centenary in 1991.
1st edition, 2010